10 May

The State of Artificial Intelligence in the Caribbean: What You Need to Know
Artificial intelligence (AI) is a term that has been tossed around a lot lately, but what does it actually mean? In its most basic form, artificial intelligence is the ability of a computer system to learn and work on its own.
This technology is rapidly growing and changing, and it is having a major impact on businesses and not for profit organisations all over the world. Even the World Bank, the virgin islands and caicos islands all have evident ai helping to run their small businesses.
In this blog post, we will discuss the current state of AI in the Caribbean and how Incus Services can take advantage of it!
Business Structure in a Limited Liability Company
AI has crossed the atlantic ocean and found home in the caribbean region. Business structures in South America have begin transforming most businesses toward becoming artificial led companies and now many businesses are following suit. This is the case for almost all corporate industries throughout the lesser antilles.
ARTIFICIAL INTELLIGENCE – THE TIME IS NOW!
The Fourth Industrial Revolution is happening, and artificial intelligence has been disrupting almost every industry across the world.
Why should you care?
Simply put, AI has been giving early adopters not just insights but foresight from their data that your company will not have. They have been acting fast on it and transforming their businesses, gaining the competitive edge and disrupting the industry. This is causing a massive divide between the AI haves' and have nots'.
ENABLING YOU FOR SUCCESS WITH AI 
AI Strategy
Our belief in delivering measurable business value is the cornerstone of our practice. This translates to a focused and clear digital strategy for every organization regardless of size or profitability, operational excellence, and competitive advantage from their investment in technology. Incus' Vision Workshops are engagements tailored to C-suite executives to understand the importance of a long-term technology-enabled vision for their organizations and develop an AI strategy which complements that vision.
AI Enablement
By enabling our clients to accelerate the time to value using AI, with the best strategy and solutions. We help you to access predictive insights from your data faster than the traditional route to improve decision-making, lower risks, and gain a competitive advantage.
Our AI enablement services include discovery of the potential value and scope for AI within organizations, AI platform deployment and support, training and enablement workshops.
Our journey started off as customers. We understand you because we are you. Our tools are an extension of what we believe in and hope to accomplish.
A critical design component of our organisation is a single pre-sales and post sales teams. The same experts that design and implement are the same experts that support you during the life time of your system.
Incus + Data Robot
Our AI professionals are highly qualified and specialized, we partner with data science and machine learning visionary, DataRobot and domain experts to make sure technology and business is married. We make sure that you get the best applications, advice and are able to make the best decisions.

IF YOU WANT TO KNOW MORE ABOUT DATA ANALYTICS, CONTACT INCUS ABOUT THEIR WORKSHOP OR SPECIFIC SERVICES THAT ARE TAILOR-MADE FOR YOUR ORGANIZATION. 
But the workshop is just the beginning. Consulting with Incus Services as part of your data improvement drive can make all the difference between being a leading organization or falling behind the competition. 
If you want to find out more about data dictionaries, data governance, or even work on a data dictionary project, reach out and make the best of your business objectives by checking out the Three Most Powerful Analytics Techniques.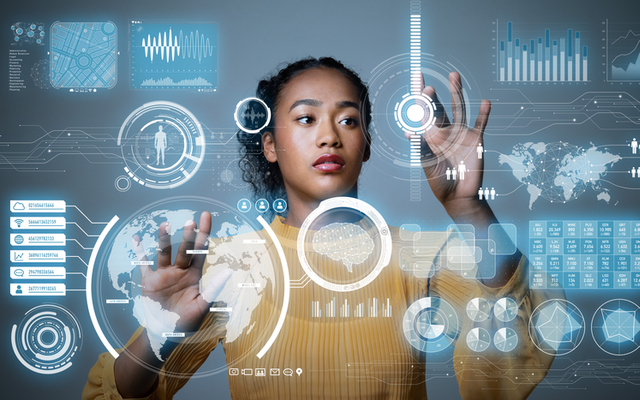 Incus Services can work closely with your organization to help your data talk to you and offer key insights. It is our objective to provide businesses with the machine learning and artificial intelligence strategies that they need to succeed. 
Aren't you ready to take your business to the next level? Why wait another moment to lead the finance sector through technology and digital transformation? 
YOU'VE GOT THE DATA AND INCUS SERVICES HAS THE EXPERTISE TO HELP YOU REMAIN LONG-TERM LEADERS IN YOUR FIELD.