06 Jul

Stop Doing the Same Tasks Repeatedly: Time-Saving Tips for Accountants
As accountants, we are often bogged down by the monotony of doing the same tasks repeatedly. This can lead to a lot of wasted time and energy.
In this blog post, we will discuss some tips that can help you save time and become more productive! We will also talk about how data analytics can help you make better business decisions.
People in the financial sector today have to wear many hats. They are responsible for maintaining financial records, preparing tax returns, and providing insights into the financial health of a business. accountants are also increasingly being called upon to provide data-driven decision-making for their clients.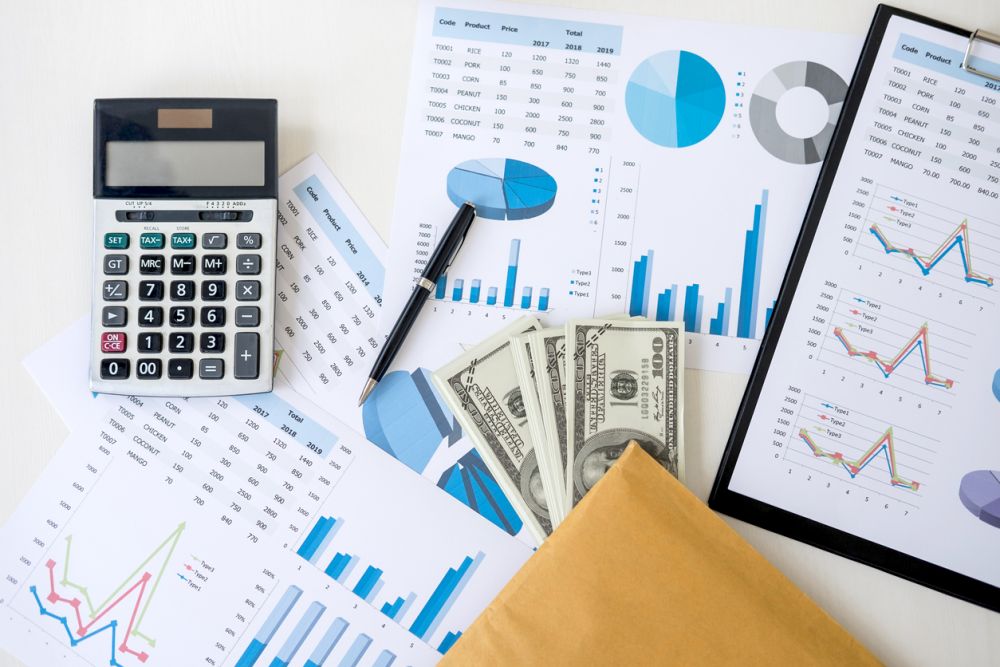 This is where data analytics comes in. Data analytics is the process of collecting, cleaning, and analyzing data to find trends and insights. It can be used to help accountants make better business decisions.
Analyzing raw data, whether it be structured and unstructured data, the data analysis process is one that can be very easy to unpack. A business structure can benefit from statistical analysis as part of the accounting functions, because data analytics helps individuals in financial planning and project management.
Businesses that are able to use data analytics effectively can save their clients a lot of time and money.
The data analytics process helps data analysts conduct proper data analysis on things like customer data in order to identify trends with the help of data visualization.
Data analytics can help process data for financial institutions and can also help finance industries:
– Understand their client's business better
– Make more informed decisions
– Save time by automating tasks
– Reduce the risk of errors
There are many different time-saving tips that you can use to become more productive. Here are a few of our favorites:
-Invest in automation: Automating repetitive tasks can free up a lot of time. There are many different software programs that can help accountants automate their work.
-Outsource: Outsourcing some of your work can also be a great way to save time. This is especially true for tasks that you don't enjoy or that take up a lot of your time.
-Use data analytics: As we mentioned before, data analytics can be a powerful tool for accountants. By using data analytics, you can make better business decisions and save time in the long run.
These are just a few of the many time-saving tips that accountants can use to become more productive. If you're looking for ways to save time, we encourage you to try some of these tips!
Doing the same tasks repeatedly can be very monotonous and time-consuming. However, by following the tips mentioned above, accountants can save time and become more productive!
Data analytics is a great way to make better business decisions and automate tasks. We hope you found this blog post helpful!
What are some other ways that accountants can save time? Share your thoughts in the comments below!
IF YOU WANT TO KNOW MORE ABOUT DATA ANALYTICS, CONTACT INCUS ABOUT THEIR WORKSHOP OR SPECIFIC SERVICES THAT ARE TAILOR-MADE FOR YOUR ORGANIZATION. 
But the workshop is just the beginning. Consulting with Incus Services as part of your data improvement drive can make all the difference between being a leading organization or falling behind the competition. 
Incus Services can work closely with your organization to help your data talk to you and offer key insights. It is our objective to provide businesses with the machine learning and artificial intelligence strategies that they need to succeed. 
Aren't you ready to take your business to the next level? Why wait another moment to lead the finance sector through technology and digital transformation? 
YOU'VE GOT THE DATA AND INCUS SERVICES HAS THE EXPERTISE TO HELP YOU REMAIN LONG-TERM LEADERS IN YOUR FIELD.