19 Aug

5 Steps to Make Your Small Business Successful in the Caribbean
Are you looking to start a small business in the Caribbean? If so, you're in luck! The Caribbean is a great place to do business, and there are plenty of opportunities for small businesses to succeed.
In this blog post, we will discuss 10 steps that will help make your small business successful in the Caribbean. Follow these tips, and you'll be on your way to success!
Market Toward the Caribbean Region
One of the first things you need to do is market your business toward the Caribbean region. This means creating marketing materials that highlight the benefits of doing business with you, and making sure that your website and social media platforms are optimized for Caribbean audiences.
Research shows that businesses that do not focus on their core audience experience less annual revenue than other businesses. So Caribbean marketing that does not try to replicate outside marketing gurus or plans are important factors in gaining new potential clients.
You should also consider attending trade shows and other events that are popular in the Caribbean region.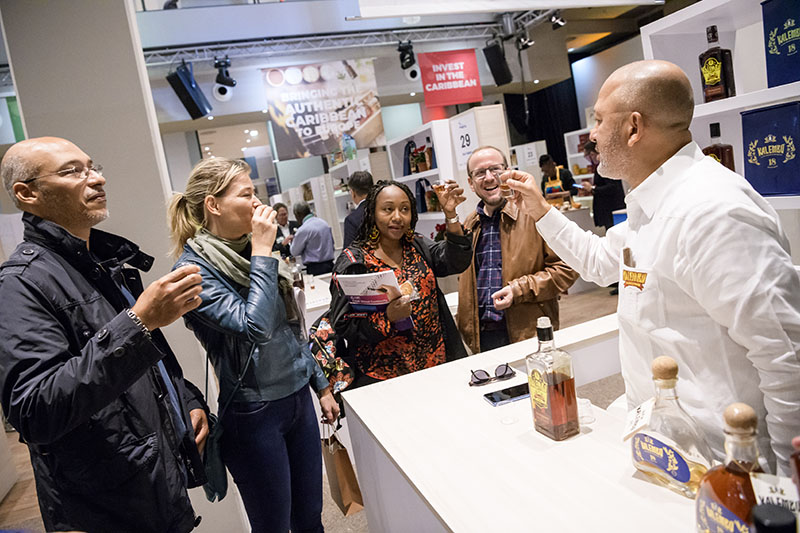 Small business owners in a Caribbean country know that their core customer base exists around the Caribbean sea and the Atlantic ocean, therefore taking tips and ideas from marketing agencies who cater to American, or Eureopean countries may not be an effective business plan.
Small Business Administration that is Well Organized is Important to Success
Another crucial step to making your small business successful in the Caribbean is to make sure that it is well-organized. This means having a clear business plan, keeping good financial records, and staying on top of all of the administrative tasks that are required to run a business.
It can be helpful to hire an accountant or bookkeeper to help you with this, as they will be familiar with the specific requirements for small businesses in the Caribbean.
Keep Your Business Licenses and Permits Up to Date
Another important step to take is to make sure that your business licenses and permits are up to date. In order to operate a business in the Caribbean, you will need to obtain the proper licenses and permits from the government. Failure to do so can result in heavy fines, or even having your business shut down.
Hire Local Employees
Whether you're a regular sized business or not, when staffing your small business, be sure to hire local employees. Not only will this help you to save money on labor costs, but it will also allow you to tap into the local talent pool.
In addition, hiring local employees will give your business a competitive advantage, as they will be familiar with the culture and customs of the Caribbean region.
You are more likely to get government support and gain confidence in local customers when they see that your business, unlike many businesses have fewer foreign employees. A successful business displays confidence in its core customers by hiring people like them.
Develop Relationships with Local Suppliers
Another important tip is to develop relationships with local suppliers. This will help you to get the best prices on the products and services that you need, and it will also help to support the local economy.
These are just a few of the steps that you need to take in order to make your small business successful in the Caribbean. By following these tips, you'll be well on your way to success! Thanks for reading!
IF YOU WANT TO KNOW MORE ABOUT DATA ANALYTICS, CONTACT INCUS ABOUT THEIR WORKSHOP OR SPECIFIC SERVICES THAT ARE TAILOR-MADE FOR YOUR ORGANIZATION. 
But the workshop is just the beginning. Consulting with Incus Services as part of your data improvement drive can make all the difference between being a leading organization or falling behind the competition. 
Incus Services can work closely with your organization to help your data talk to you and offer key insights. It is our objective to provide businesses with the machine learning and artificial intelligence strategies that they need to succeed. 
Aren't you ready to take your business to the next level? Why wait another moment to lead the finance sector through technology and digital transformation? 
YOU'VE GOT THE DATA AND INCUS SERVICES HAS THE EXPERTISE TO HELP YOU REMAIN LONG-TERM LEADERS IN YOUR FIELD.