01 Jun

"Why Do We Need It?"- Caribbean Data Analytics

Imagine a man who needs to roll a boulder up a hill. He gets close to the top but then the boulder slips out of his hands and rolls back down. The next day, he returns. He gets closer but his achievement is still beyond his reach. He hasn't figured out what is keeping him back.
Without data, we in the Caribbean are all this man, fated to repeat the same tasks, in the same way, unsuccessfully.
Image inspired by Albert Camus' The Myth of Sisyphus, an allegory about the human condition where a similar comparison is made.
Data analytics has become the driving force of many industries. As more and more data is collected, the need for people with skills in this field will only grow. In this blog post, we will discuss why it's important to use data analytics in the Caribbean, as well as how you can get started using them today!
This blog post discusses the importance of data analytics in the Caribbean, its potential impact across sectors, and provides tips for getting you started on your data analysis journey.
Figure illustrating the Caribbean region
1. What is Data Analytics
Data analytics is the process of collecting data, organizing it, and making sense out of it to create forecasts or make decisions. It helps us know what's happening in a specific industry from point A to Z by having an understanding of all points in between. Essentially, it's the practice of turning data into knowledge.
From manufacturing processes, supply chain management, consumer behavior patterns, and competition trends, data is the secret to continued success.
There are a few key points to remember when working with this field: data analysis will not provide you with answers, but they can help answer your questions and when we start looking at patterns and trends in our world, those insights allow us to make better decisions for everyone involved.
It optimizes our operations and sets the foundation for making more informed decisions. It helps us to acquire an understanding of trends within our industry to continuously stay ahead of the curve and more importantly, to stay ahead of the competition.
Figure 1 taken from medium.com where they discuss the value of data analytics. See here.
These insights are invaluable when it comes to tackling issues such as climate change, understanding social and economic trends, or improving public health.
In the Caribbean, for example, data analytics can play a key role in creating sustainable communities by helping us plan out new development projects that work with natural resources on the island instead of destroying them.
From this example, we can see that data analytics is potentially a powerful tool that can facilitate continuous assessment, support decision making, and help to identify opportunities for growth, expansion, and investment in the public and private sectors.
Why should the Caribbean region care about data analytics?
As data becomes more prevalent in our lives, it's important to understand the power it possesses and what we can do with it. Data analytics is a vital tool for making sense of an overwhelming amount of information. It can be used to enhance customer experience, create new business models, and increase the efficiency of production processes – which allow organizations to engage in best practices that are guided by statistics and research.
How can Caribbean countries use data analysis to better themselves?
When industries engage in data analysis, the possibilities are endless. Companies can use big data services offered by organizations like Incus Services to gain insight into the data that they already have. Using data collection, data mining, and analyzing findings can put companies on the right track to solving million-dollar problems. Depending on the industry, companies can use data to support the implementation of strategies, quality control or to improve marketing.
Businesses can use data as a powerful knowledge tool to gain insight into their operations, customer bases, to determine ways to improve online traffic to their website and storefront, and to identify where the demand for their product or service exists. Essentially, data analysis is the foundation for better decision making, and gives the organization that winning ability to stay ahead of the competition.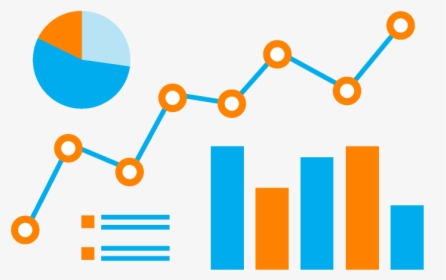 Universities can use data to target prospective students and to identify their areas of expectation. For the existing student population, it can be used to monitor performance in specific programs, and to gain knowledge about how to improve communication between students and administration.
The University of the West Indies, St. Augustine. Photo credit: Amanda Zilla
Industrial companies can use data in many ways. Human resources can use data to ensure that employees are functioning at their best. Operations and engineering teams can use data to support various aspects of project management, monitor existing infrastructure and equipment, and ensure that processes are carried accurately and optimally.
Data can reshape how medical research takes place and can help pinpoint the ways in which health operations can be improved. It can assist in the creation of more targeted medication to meet the needs of specific demographics and can be used to regulate resources within public health institutions in an effective and efficient manner.
The environment is also included in the insights that data can offer. Data on weather patterns, water, and soil quality, and climate impact on various localized eco-systems can improve the overall quality of life in the region.
Caribbean data analytics can inform:
(1) Disaster mitigation strategies
(2) The improvement of the quality of drinking water in particular areas
(3) Successful agricultural practices that are supported by soil quality data
(4) Conservation methods by providing insight into the distribution of organisms within a specific geographic radius and the factors that challenge their continuous survival.
Photo credit: The Caribbean Challenge Initiative. See here for more information.
5. Data Analysis and You!
Acquiring the necessary skills to engage in data analysis has many benefits. For starters, data analytics is a growing field within the West Indies, and acquiring these skills might improve your chances of securing a job or increasing your value to your organization.
Having the expertise to analyze your own data without external input can allow you to generate reports faster and to develop solutions that reflect relevance to the specific issues knotted into a problem.
While data management and analysis may seem like a daunting task, the rewards outweigh the challenges you may face along the way.
Data provides the secrets that can influence management, operations, strategic implementation, and insights.
6.How to get started?
Collect the data and continuously mine it.
Get familiar with data analytics tools like Tableau. Take a workshop if needed.
Learn to unearth the message encrypted in your data
Make decisions that improve the overall quality of your sector or industry.
Tableau is the favorite data analytics tool here at Incus Services.
7.Continue the Journey with Us
While we've only outlined some of the broad ways in which data can enhance your industry in this post, we're only just getting started.
Stay in contact with us via social media and our website as we journey through the impact of data across a wide range of sectors and position its beauty and utility within the Caribbean context.
Come along with us, as we show you the magic of data analytics!