Unlock Your Potential with Incus Services' Digital Badges
Transform your professional achievements into tangible assets with Incus Services' digital badges, designed to showcase your skills and accomplishments in a modern, accessible format. Here's why our digital badges are essential for your career growth:

Online certification resume: Build a dynamic, non-traditional business certification resume with digital badges, enabling you to track your success and showcase your accomplishments to potential employers or clients.

Global accessibility: Our digital badges are accessible via the internet, allowing anyone with a web browser and internet connection to view and verify your skills and achievements.

Unique and transparent: Incus Services' digital badges stand out for their transparency, as each badge is embedded with data provided by the issuer, making them an authentic representation of your accomplishments.

Skill-based micro-credentials: Expand your professional toolkit by earning digital badges for specific skills, demonstrating your proficiency in various areas, and increasing your marketability.

Comprehensive meta-data: Our digital badges feature crucial information, such as Badge Name, Badge Criteria, Badge URL, Issue Date, and Issuer, ensuring credibility and transparency.

Elevate your professional standing with Incus Services' digital badges and showcase your achievements with confidence. Start building your online certification resume today and unlock new career opportunities!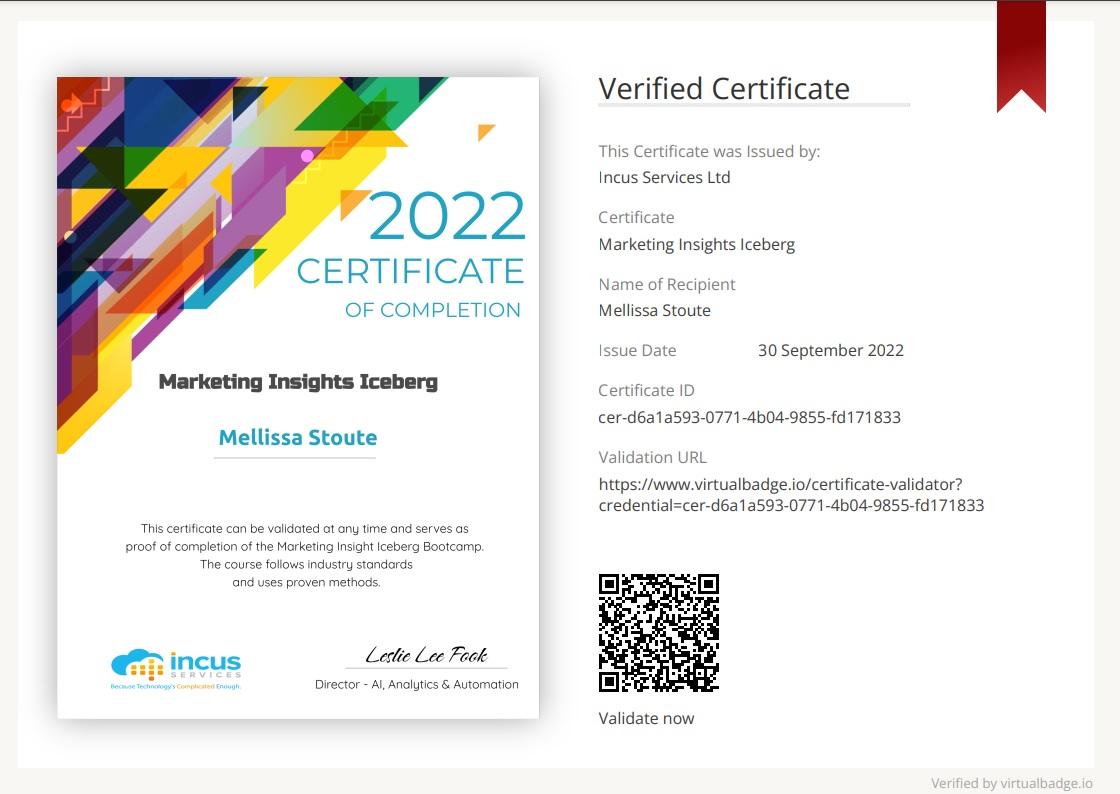 A GUIDE TO DIGITAL BADGES: WHAT THEY ARE AND WHERE THEY'RE COMING FROM
Simply put, a digital badge is an indicator of accomplishment or skill that can be displayed, accessed, and verified online. These badges can be earned in a wide variety of environments, an increasing number of which are online. | Source: eLearningIndustry.com

Disambiguation:

The term "badge" or more specifically "digital badge" in some circles has become a catchall term for any form of digital credential. This isn't accurate however, and is often a source of confusion. Digital badges are just one subset of digital credentials, and this fact is worth diving deeper into.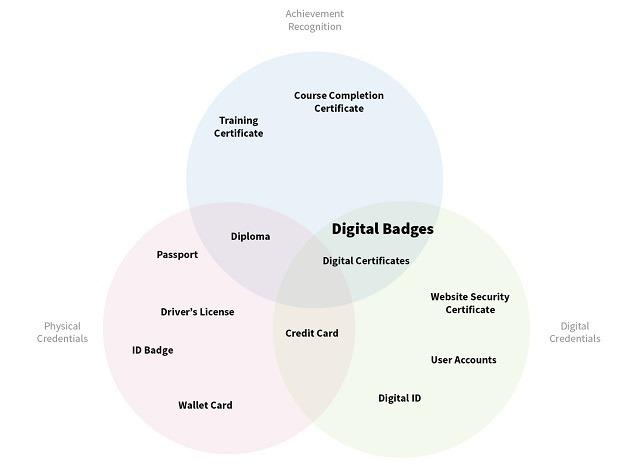 Digital Badges are just one part of the larger credentialing ecosystem. There are many ways to recognize an achievement, and many forms of proof for a variety of needs. A digital badge serves both as recognition of learning or achievement AND digital proof of that accomplishment. | Source: Accredible
DEFINING DIGITAL CREDENTIALS
Digital credentials are digital forms of any type of physical credential. These range from driver's licenses, passports, tickets to membership certificates, online certifications, training completion certificates, and countless other examples. Digital credentials are simply digital versions of these traditionally paper credentials, that shows proof of some kind of qualification, completion, clearance, or competence. On a practical level, these digital credentials should be verifiable just as their paper counterparts. All should contain the individual's name, what the credential is for, who issued it, and if necessary, when it expires.

CONFUSION ACROSS INDUSTRIES

Because of the wide array of credentials and industries adopting the term "digital credential" it is often difficult to determine exactly what is meant when someone references digital credentials. For example, some tech industries consider a password or user ID as a credential. In the online learning industry, a digital credential is often associated with a digital version of a traditionally paper certificate used to designate course completion or competency.

We'll be exploring digital credentials as they apply to some form of learning or achievement. This includes higher education, continuing education / executive education, MOOCs, associations, online learning, training programs, certifications, bootcamps, awarding bodies, and more.
CATEGORIES OF DIGITAL CREDENTIALS
Following are the 3 forms of learning-associated digital credentials:
THE ANATOMY OF A DIGITAL BADGE
In addition to the image-based design we think of as a digital badge, badges have meta-data to communicate details of the badge to anyone wishing to verify it, or learn more about the context of the achievement it signifies. Together these data should provide all the information needed to understand what the badge signifies: Who received the badge? Who issued the badge? What was the criteria for issuing the badge? Does it expire?

Some or all of this information will be displayed in a visual format wherever the badge is displayed, but it is also stored within the digital badge's meta-data so it can be verified any time – even if you only have the image!

Other information like tags, expiration date, whether or not the credential was revoked are optional fields that may or may not be displayed with the badge image, but will always be included in the meta-data if they are relevant to the badge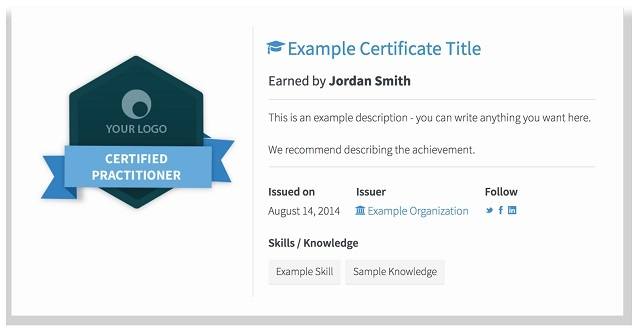 In order for a digital badge to be Open Badge Compliant, it needs to have certain required meta-data:
Badge Criteria (Often written in the description section)
Issuer (an account or record associated with the organization issuing the badge – at least their name).
Recipient (an email or user account associated with the badge owner).
Other meta-data is optional, but very useful to help explain to anyone viewing the badge its context and current state.
Alignment (Standards adhered to).
Additional Information about the Issuer.
Revocation / Revocation reason.
If you want to know more about earning badges and becoming certified we would be happy to help.