02 Sep

What is Data Literacy and How Incus Services May Help You Achieve It
Data literacy is a data-driven mindset that allows one to think critically and logically about data, its sources, and how it can be used. It's not just an academic pursuit but also a tool for business success in today's data-driven world.
It is a skill set that will help you gain a better understanding to navigate and make decisions with the ever-growing trove of data available to us.
In this blog post, we'll take a look at what it means to be data literate and how you can learn more about it.
Data Literacy
Data literacy is defined as the ability to find, understand, and make use of information in order to make decisions. It's not just about having data at your fingertips but being able to analyze it and take action on that knowledge.
There are many different types of data out there for you to learn from. Some people may be more interested in sports statistics while other people may want health-related stats.
The key is, that with data literacy comes a better understanding of what's happening around us and how we can change things by making smarter choices based on that knowledge.
School of Data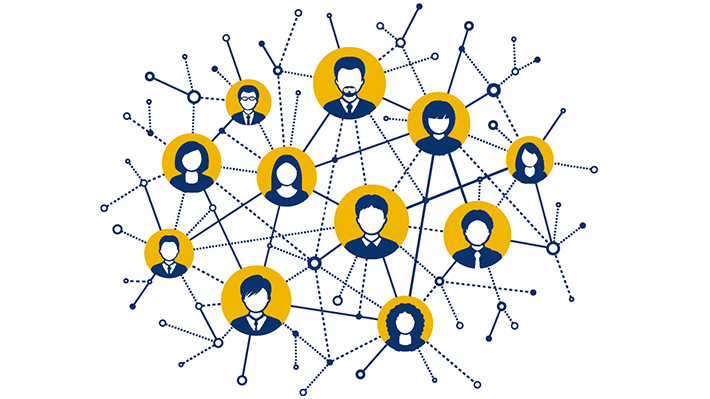 The School of Data network brings together data practitioners, both individuals and organizations, for the purpose of developing a global community committed to data literacy.
Caribbean countries are working towards the development of a research driven school of data, as governments in the region attempt to bridge the digital divide.
Having a wide range of comprehensive high-quality courses and open data skills programmes can help build a healthy community and give more people access to the school of data network in the Caribbean.
The Capacity to Conduct Data Analysis
Data literacy facilitates the conduction of data analysis.
Once someone is literate and shows a sustainable awareness for Data literacy Caribbean business initiatives, there is a higher capacity or likelihood that they will better understand data analysis and be more equipped for decision making.
Among global and international business leaders are competencies which center around future projects and business efforts.
The future is digital and data driven, therefore business leaders and young organizations are putting data literacy on the front burner. Caribbean Countries are beginning to do the same, preparing for the future with technology, innovation and critical school of data education.
Data Literacy helps Caribbean Countries with Digital Development and Sustainable Development Efforts
Ultimately data literacy is better for the whole world. Countries in need of development have an easier time with data interpretation and making more informed decisions because they are data literate.
CARICOM moves to harmonize literacy data
The Caribbean Community (CARICOM) is pursuing a program called Harmonized measurement of literacy data.
Education experts, statisticians and other experts gathered at IDB's 4th technical summit under a CARICOM agreement.
The initiative was commenced with workshops in Trinidad and Tobago and Barbados respectively to familiarize participants with theoretical and practical aspects of literary assessment and the importance of literacy measurement in policy formation.
It expanded the work done in this area and concentrated on suggestions on improving local survey instruments and to finalize them.
Here at Incus Services we know the value of data literacy and are here to help you attain it!
A huge part of data literacy is understanding the ins and outs of data analytics, and there is nothing more important to Incus than providing a strong foundation and understanding of data analytics and moving you from confusion to clarity.
Whatever your objective may be, Incus Services can help.
IF YOU'RE A DATA NOVICE OR JUST LOOKING TO GET THE MOST OUT OF YOUR EXISTING DATA MANAGEMENT, GET INTO CONTACT WITH THEM ABOUT THEIR WORKSHOP OR SPECIFIC SERVICES THAT ARE TAILOR MADE FOR YOUR ORGANIZATION.
But the workshop is just the beginning. Consulting with Incus Services as part of your data improvement drive can make all the difference between being a leading organization or falling behind the competition.
Incus Services can work closely with your organization to help your data talk to you and offer key insights. It is our objective to provide businesses with the machine learning and artificial intelligence strategies that they need to succeed.
Aren't you ready to take your business to the next level? Why wait another moment to lead the finance sector through technology and digital transformation?
YOU'VE GOT THE DATA AND INCUS SERVICES HAS THE EXPERTISE TO HELP YOU REMAIN LONG-TERM LEADERS IN YOUR FIELD.