02 Sep

Learn how to use Data Analytics with one of The Best Data Analytics Courses in the World
Are you looking for a data analytics course?
The best data analytics course is located on one of the most beautiful islands in the world (Trinidad and Tobago) and offers data analytics training that will be tailored to your needs and totally online!
We offer data analytics courses for beginners, advanced data analysts, finance professionals, business executives and more! Learn from industry experts who are passionate about teaching data analysis skills to others.
Keep reading to find out which data analysis courses can help take your business to new heights.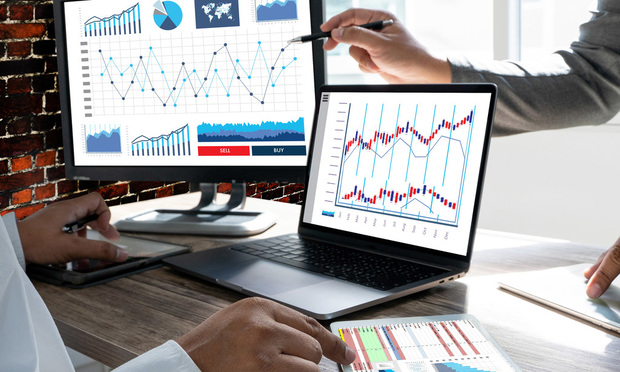 Is data analysis really necessary for sustainable development?
Business analytics has evolved from simply explaining mathematical predictive and statistical tools into a more descriptive umbrella term covering a dynamic range of business intelligence and analytics.
The future of business analysis is big data and statistics, both of which may be a way to develop markets, enhance marketing, evaluating customer experiences and optimizing business income streams.
If businesses are converting and increasing the use of big data, they will be better positioned to leverage analytics and gain better business value.
Modern technology has revolutionized the marketing industry and business intelligence, resulting in businesses spending big on data analytics to develop more engaging and informative customer experiences.
The Caribbean is one of the most dynamic places in the world.
Entrepreneurs are creating new opportunities, and governments must invest in digital transformation which involves heavy emphasis on big data analytics for the future. The focus on innovation and inclusion is shifting mindsets to create sustainable economies that will fuel growth for decades to come.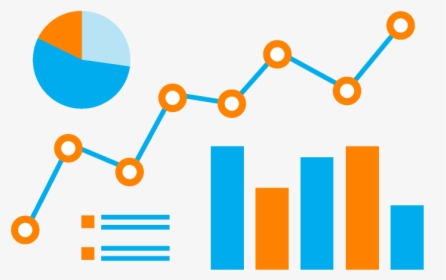 Placing an emphasis on the importance of big data analytics is just one indicator of a larger trend, but have no doubt, data analytics is going to be one of the most lucrative markets in the world.
The continued use of advanced data techniques and online courses in business and technology will improve the demand for future business data analysts.
Incus Services Data Analytics Workshop
The Data Analytics program is specifically designed and customized for non-technical business professionals who see the strategic value of data.
They aspire to be data driven in their approach but end up spending countless hours crunching numbers in Excel and other traditional reporting tools.
This two-day virtual data analytics workshop is also for managers who wait on monthly reports but need real-time information to make real time decisions. Participants of this workshop session are able to obtain deep visibility and key insights to identify trends, patterns and abnormalities in their data quicker.
Participants will be provided with hands-on exercises and the opportunity to develop and present highly impactful use cases that will have significant effect on the top and/or bottom line of their respective organizations.
Participants are expected to attend all sessions and be intimately involved in the final use case assessment.
Real world resources and business analytics are placed at the center of this workshop and this is the main reason why this is the best out of many data analysis courses available to you.
Target Audience |
Anyone that's using Data to make decisions in their daily jobs.
Individuals who are seeking continuous improvement to their data analytics, and data visualization skills.
Professionals who use dashboards to track progress and organizational goals.
Individuals with a desire to use data with confidence to communicate, present and tell stories, while attaining a professional certificate
Strategic Leaders seeking greater efficiency and profitability
Anyone with a basic knowledge of Excel and can drag, drop and double-click.
If you simply want to get some online courses under your belt to advance your career
A data analyst seeking further analysis tools, software and data visualization knowledge.
This is the best data analytics Caribbean business workshop that you'll find and you don't need any extensive background in data analytics or a degree from a University of the West Indies (or any other universities) to understand data analysis.
Whatever the case may be, Incus Services can help
IF YOU'RE A DATA NOVICE OR LOOKING TO GET THE MOST OUT OF YOUR EXISTING DATA MANAGEMENT, GET INTO CONTACT WITH THEM ABOUT THEIR WORKSHOP OR SPECIFIC SERVICES THAT ARE TAILOR MADE FOR YOUR ORGANIZATION.
But the workshop is just the beginning. Consulting with Incus Services as part of your data improvement drive can make the difference between being a leading organization or falling behind the competition.
Incus Services can work closely with your organization to help your data talk to you and offer key insights. It is our objective to provide businesses with the machine learning and artificial intelligence strategies that they need to succeed.
Aren't you ready to take your business to the next level? Why wait another moment to lead and explore your sector through technology and digital transformation?
YOU'VE GOT THE DATA AND INCUS SERVICES HAS THE EXPERTISE TO HELP YOU REMAIN LONG-TERM LEADERS IN YOUR FIELD.
Click here to discover how to use data to get you to the next level even if you don't know how to code or program