04 Aug

Improving Employee Engagement with Data Analytics
Employee engagement is described as the level of commitment and connection that an employee has towards its organization. Over the years, it has become necessary for organisations to promote high levels of engagement to be successful in today's competitive markets. As a critical driver, employee engagement can aid in the retention of talent, increase customer loyalty, while delivering organizational performance and stakeholder value.
So how can Data Analytics improve employee engagement?
Data analytics can help employee engagement in a number of ways. It is important for everyone to have access to the insights and reports that data analytics provides, as employee engagement is one of the most important aspects of any company.
This post will discuss seven ways you can improve employee engagement with data analytics, including what employee engagement means and how it affects your business.
HR and data analytics: Predict Employee Engagement Productivity and more
Data drives decision power for business leaders, and can support the use of the most appropriate decisions based on the analysis of trends that are reflected using statistical data.
The use of data in training and development is fundamental to every business decision. HR analytics does not only focus on productivity metrics but also the process and workforce management.
All these organizational features are related to employee engagement and maintaining a company culture where employees feel like part of the future of the organization.
Different departments utilize data differently. One of the biggest benefits of using People Analytics is that it doesn't rely on Gut. It helps HR evaluate the effectiveness of employee's engagement and different interventions. HR is also able to develop a data driven strategy from an operational standpoint.
In the past few years data has likewise been used in HR to monitor the effectiveness of policies and employee engagement.
Predictive analytics assists with employee engagement and people analytics as it helps evaluate and measure company culture as well as engaged employees vs non engaged employees.
In the past few years, people likewise have been used in HR to monitor effectiveness policies and employee engagement through predictive analytics which assists with employee retention by giving feedback early enough so they don't leave.
Put Employee Engagement Data to Work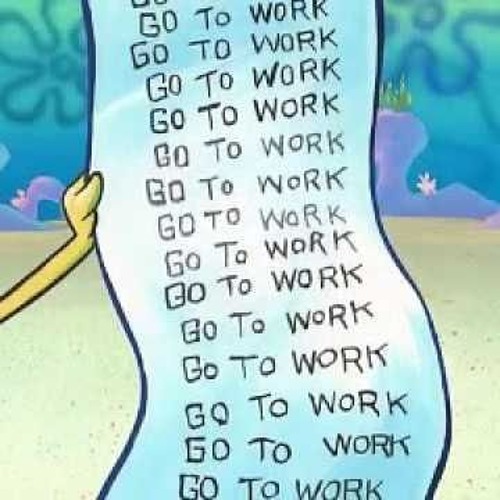 In spite of numerous innovations regarding employee engagement and tracking data, the gap between actual employee engagement and data is huge. When engagement metrics are presented as a set number of discrete data, HR can't make the necessary link between engagement investment and key business results.
This presents a major challenge because executives need to understand how money spent will determine the results.
According to employee engagement data, employees who are more engaged:
-Produce better quality of work, increased performance.
-Have higher levels of productivity in the organization.
-Are less likely to leave their jobs (high retention rate).
-More satisfied with work life balance.
Therefore, it is imperative that you understand how employee engagement affects your business – both for good or bad. If employee engagement is high, then there will be a major positive impact on everything from employee performance to customer satisfaction, profitability and company reputation among other things! On the flip side if employee engagement rates are low this also has a significant negative effect on all areas such as turnover rates and sales revenue which can have drastic implications for any company's bottom line and overall customer satisfaction.
So how can you track your employee engagement?
Engagement Surveys
The employee engagement survey is an important tool for managers to use in order to gauge the level of satisfaction employees have with their current job. It can also be used as a benchmark by which management can see how much progress has been made since the last survey.
Not only does this provide valuable data, but it also allows for communication between managers and employees on what requires improvement. The potential outcomes are to help increase productivity and create a positive work environment where people feel valued and appreciated.
It's natural that managers will be engaged in employee surveys. The only drawback is when they get personally affected by the survey and the survey becomes a tool for micromanagement instead of employee feedback.
Reasons why you should not do this:
– It creates an environment where employees will feel less likely to speak openly, which leads to incomplete data collection and inaccurate conclusions from those reports. The aim is not to further frustrate your employees but to offer a platform that can bring solutions and encourage new initiatives for positive changes to the workplace environment.
– Employees may also see these surveys as competition – "if I answer this question correctly then my coworker won't be able to show me up".
This can lead them away from giving honest answers and towards answering questions based on how well their co-workers know them or what they think management wants to hear about themselves without actually being open. This can not only skew the results for proper analysis, but can also steer leaders in the wrong direction for creating value in growth initiatives.
Put your results into action
A survey should include questions that can be repurposed every year at minimum, this will form a baseline for the management of employee engagement. Survey length should be reasonable and aligned with the organizations value's.
Once the survey has been administered, it is recommended that the data captured is broken down into the different business units to be reviewed and action by the individual managers. In doing so, managers are able to use the employee engagement improvement data analytics to focus and respond to the survey recommendations relative to their individual team.
If you want to encourage your employees, try having one-on-ones with all team members and provide additional management training on each task.
What if employees feel that the results do not always reflect real data?
Then you create reassurance by developing a platform for purpose which can also help you to launch these regular employee surveys quickly and easily. The data collected during the management or assessment of performance is automatically stored in aggregated data reported effectively to reduce time and resources.
Summing up employee engagement
The key concept is in employee engagement analysis to ensure that the employees are explicitly and implicitly invested in business processes.
It also helps keep HR relevant and empowered within the organization. It is important to stay alert to over-complexity focusing on actionable intelligence and the ease of operation and maintaining accurate and timely records.
The ethos and culture which influenced the origin is built on the notion of engagement. HR is also its primary responsibility.
To get people analytics and employees surveys correct while ensuring the process is smooth takes good leadership and a sound workforce strategy.
There is a positive correlation between employee satisfaction with their work life balance and workforce performance, which reduces the turnover rate of employees
It's up to managers to create an environment where it is safe for all feedback – whether good or bad- so that potential issues can be addressed early on.
In all of this, whether it be engagement surveys, employee engagement, hr analytics, people analytics or workforce analysis, data is at the center of it all.
Whatever your case may be Incus Services can help.
If you're a data novice, start or looking to get the most out of your existing data management, get into contact with them about their workshop or specific services that are tailor made for finance organizations.
But the workshop is just the beginning. Consulting with Incus Services as part of your data improvement drive can make the difference between being a leading organization or falling behind the competition.
Incus Services can work closely with your organization to help your data talk to you and offer key insights. It is our objective to provide businesses with the machine learning and artificial intelligence strategies that they need to succeed.
Aren't you ready to take your business to the next level? Why wait another moment to lead the finance sector through technology and digital transformation?
You've got the data and Incus Services has the expertise to help you remain long-term leaders in your field.