10 Nov

How to Build a Data Dictionary
What is a data dictionary? A data dictionary is like a glossary of terms and definitions. It helps to organize how your company talks about the information that they collect, store and use. This will make it easier for people within your organization to understand how different departments work together on projects, as well as how outsiders can collaborate with them on shared initiatives.
In this blog post, we will go over how you can build a data dictionary.
Are data dictionaries for the company or for data programmers?
Data dictionaries do help data programmers, however they are a beneficial repository for anyone in the company, especially those are are not totally in tune with data and the vocabulary used in the field.
What is the goal of a data dictionary?
The main purpose for how to build a data dictionary, which you will hear me repeat over and over again throughout this blog post, is that it makes your company more efficient.
It helps with sharing different terminology between departments so everyone knows what each other means. This can help when one department says something about the information that another may not understand because they use words differently or were speaking about an older version or some new update on their project.
You get my point here… It's just easier if everyone has same language!
The Data Model
The process of identifying each entity and its relationship to other objects, which is referred to as data modeling, generates a picture of object interactions.
Once each data object is identified and defined in relation to other objects, a brief textual description is provided. Thereafter, this can be compiled into a document or list (data dictionary).
This initial process can be done by a data team with the use of database documentation tools or database management systems. Ideally, multiple databases which contain data elements can be considered a data warehouse.
To Create a Data Dictionary, you would Want to use some Data Dictionary Tools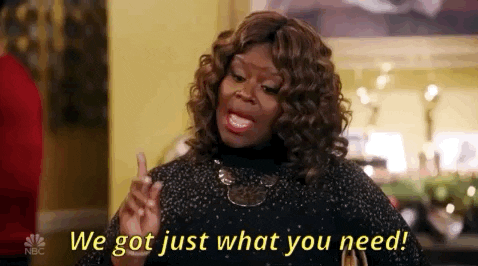 Tools such as Collibra and Alation can be used to create that list of data definitions or even a business glossary.
Microsoft Access includes a data analyzer tool that can be used to extract and document information from Access databases.
Believe it or not, a data dictionary can be created using something commonplace such as Excel, by employing use of the spreadsheets to separate a data type or build a separate repository for each section of the dictionary.
It's all up to your business team to get on the same page and decide which option or tool would be best for your individual definitions, after analyzing the data structures and identifying key terms.
WHATEVER THE CASE MAY BE, INCUS SERVICES CAN HELP! EVEN IF YOU HAVE QUESTIONS ON DATA DICTIONARIES OR EXCEL SPREADSHEET, INCUS CAN ANSWER THEM FOR YOU!
IF YOU'RE A DATA NOVICE OR LOOKING TO GET THE MOST OUT OF YOUR EXISTING DATA MANAGEMENT, GET INTO CONTACT WITH THEM ABOUT THEIR WORKSHOP OR SPECIFIC SERVICES THAT ARE TAILOR MADE FOR YOUR ORGANIZATION.
But the workshop is just the beginning. Consulting with Incus Services as part of your data improvement drive can make the difference between being a leading organization or falling behind the competition.
INCUS SERVICES CAN WORK CLOSELY WITH YOUR ORGANIZATION TO HELP YOUR DATA TALK TO YOU AND OFFER KEY INSIGHTS.
Aren't you ready to take your business to the next level?
Why wait another moment to lead and explore your sector through technology and digital transformation?
YOU'VE GOT THE DATA AND INCUS SERVICES HAS THE EXPERTISE TO HELP YOU REMAIN LONG-TERM LEADERS IN YOUR FIELD.
Click here to discover how to use data to get you to the next level even if you don't know how to code or program