14 Jun

What are KPI'S: The Importance of Measuring Your Success
What are KPI's? This is a question that often comes up for business owners, especially when they are just starting out. KPIs stand for Key Performance Indicators, and they are what you use to measure the success of your business. Without measuring your success, you will have no way to know if you are making progress or not.
In this blog post, we will discuss the importance of measuring your success and what KPIs you should be using!
What is a KPI? Definition, Best Practices and Examples
Key performance indicators (KPIs) are indicators that show the extent and impact to which companies have achieved their strategic objectives and operational objectives. The organization utilizes a key performance indicator to assess how effectively they are achieving their objectives.
KPIs may focus in large part on business performance, while the lowest KPI might focus in departments such as marketing, HR, or support.
Once an organization has the right key performance indicators to help measure performance on an employee level and to measure progress from a customer level, they can then meet key business objectives.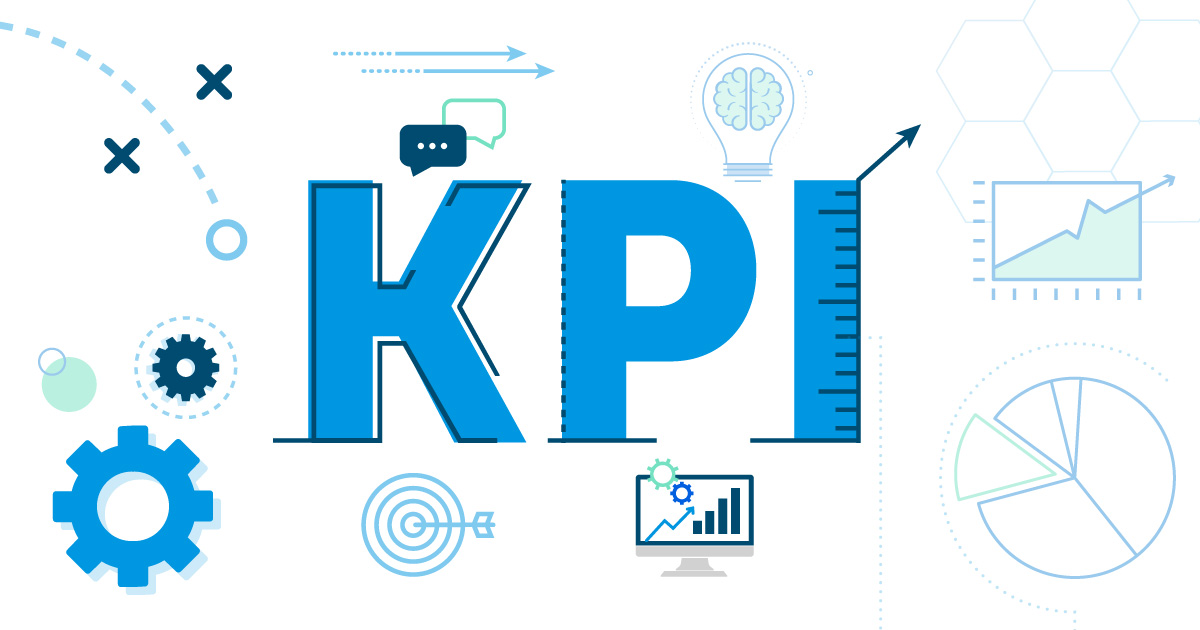 What are different types of KPIs?
KPIs in organizations vary by category. Generally KPIs are based in short periods and measured in minutes and weeks while others are long-term measures measured in months and years.
Organizations must ensure that strategic goals are met through smart KPIs.
One leading indicator of slow organizational progress is not setting strategic KPIs. This can expose poor performance management and a lack of employee satisfaction.
When developing KPIs, the need for separating them into some categories can help. Operational: these KPIs measure processes, efficiencies, processes across a company.
This metric indicates what happens in one day. Naturally, they often measure for short periods. Strategic indicators focus, in particular, primarily on longer-term, large-scale organizational goals. Typically a key business objective is revenue growth.
Creating successful KPIs starts with planning
If you choose a KPI, you must first determine if they are correlated with a strategic objective.
The same is true for measuring something as for measuring the way it is measured. You have now started utilizing KPIs. In the course of the process.
You will find what works best for you and what doesn't.
What are some examples of KPIs?
There is no "right" answer when it comes to what KPIs you should use. However, here are a few examples to get you started:
– Sales growth
– Customer satisfaction
– Employee turnover
– Net profit margin
– Market share
Remember, the most important thing is to choose KPIs that are relevant to your business and will help you measure your success!
What are some tips for tracking KPIs?
Now that you know what KPIs are and have some examples, it's time to start tracking them! Here are a few tips:
– Set up a system for tracking your KPIs. This could be as simple as creating a spreadsheet or using software like Google Analytics.
– Choose KPIs that are relevant to your business goals. Tracking irrelevant KPIs will not help you measure your success.
– Make sure you have data to support your KPIs. Without data, you will not be able to track your progress.
– Use your KPIs to make decisions about your business. Looking at your KPIs regularly will help you see what is working and what needs to be improved.
Leading and lagging indicators of business success always link back to the organization's key performance indicators. So make time to get these right.
IF YOU WANT TO KNOW MORE ABOUT DATA ANALYTICS, CONTACT INCUS ABOUT THEIR WORKSHOP OR SPECIFIC SERVICES THAT ARE TAILOR-MADE FOR YOUR ORGANIZATION. 
But the workshop is just the beginning. Consulting with Incus Services as part of your data improvement drive can make all the difference between being a leading organization or falling behind the competition. 
Incus Services can work closely with your organization to help your data talk to you and offer key insights. It is our objective to provide businesses with the machine learning and artificial intelligence strategies that they need to succeed. 
Aren't you ready to take your business to the next level? Why wait another moment to lead the finance sector through technology and digital transformation? 
YOU'VE GOT THE DATA AND INCUS SERVICES HAS THE EXPERTISE TO HELP YOU REMAIN LONG-TERM LEADERS IN YOUR FIELD.